Heavy Gauge Vacuum Forming
Heavy Gauge Vacuum Forming involves the making of machine parts, panels and components from large solid sheets of plastic. Our machines use sheets up to 6mm in thickness and sized up to 2.5 metres by 1.5 metres. The result is a heavier-weight, seamless and rigid form for greater durability.

We develop Heavy Gauge solutions in a range of materials including:
ABS
HIPS
POLYCARBONATE
PETG
PP
STATE-OF-THE-ART MACHINES​
We have 2 advanced Vacuum Forming Machines on site. We also have 2 5-axis CNC Trimming Centres, with the latest offline 5-axis trimming software. This means we can machine complex shapes and parts, creating detailed curves, arcs and angles, and can trim up to 3 metres x 1.5 metres.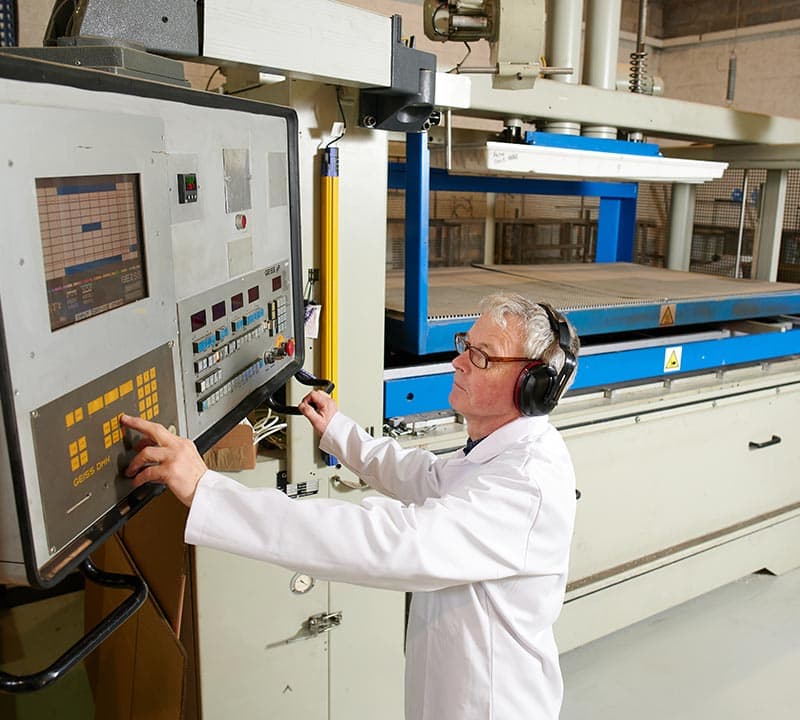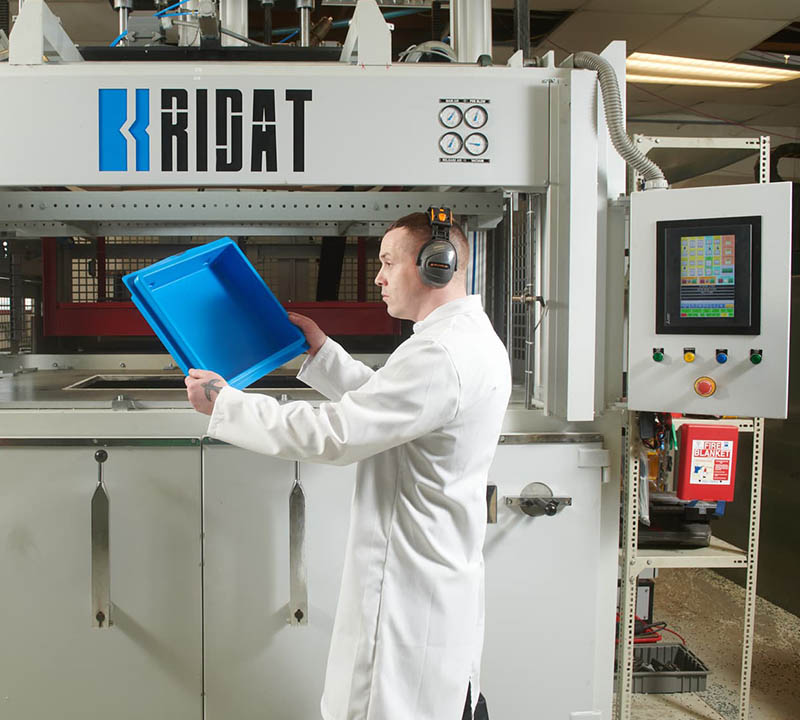 A FULL RANGE OF SOLUTIONS
Transportation and
Process Trays
To transport products such as sensitive electronic components, ready for assembly by production line pick and place robots. We can customise the tray strength to match the weight of your component..
Tote Inserts
Vacuum Formed Trays or Tote Inserts give your parts or components enhanced protection while making it easier to handle and retrieve them. All inserts are customised for a precise fit.

ESD TRAYS
Made from High Impact Polystyrene (HIPS), we supply trays for packaging, shipping and safe storage of high-value parts and electronic components that require ESD protection. We can Vacuum Form your trays to almost any configuration.
Point of Sale
Using gloss polystyrene which is colour-matched, we produce creative trays for point of sale solutions – from display stands to trays and dispensers.

Enquire About This Service